State of the Tax Resolution Industry 
2020 Report – Lawrence Lawler, CPA, EA, CTRS
The last 12 months were filled with changes for tax problem resolution practitioners. We were given a new Taxpayer First bill to learn, a new IRS Commissioner, and new collection initiatives – some that are unprecedented.
New Commissioner Charles "Chuck" Rettig has already hired over 1,000 new Revenue Officers and Revenue Agents with another 1,000 planned for 2020. Most of the new hires are enforcement and collection personnel including criminal investigation ("CI") personnel.
In 2020 tax problem resolution practitioners will experience a perfect storm of happenings. The IRS has resolved to step-up enforced collection actions significantly. They are promising more audits, liens, and levies.
They will commence a program of sweeps where IRS will travel to under-served areas with teams of auditors who may schedule multiple examinations in the area or pop in unannounced. The IRS is determined to accelerate enforcement actions for unremitted payroll taxes, and they are committed to prosecute more tax fraud cases based on referrals from their civil divisions like SB/SE. The result will be more taxpayers seeking the assistance of resolution practitioners.
The step-up in enforced collection will be welcomed by tax problem resolution practitioners, but a robust economy with low unemployment rates (<3.6%) will make it difficult to hire the qualified staff needed to deal with the added business.
Further, 3+% GDP growth and 3.2%* increase in wage levels will find more people employed and enjoying higher income. Increased prosperity will have a twofold impact. First, the cost of qualified staff will again be higher. Second, higher taxpayer's income will affect the solutions available to resolve their tax difficulties.
Demand for representation will grow as nonfilers will get renewed attention through prioritized detection and pursuit. The Treasury lost $38B in fiscal 2016 because of nonfiling, and the IRS says that every 1% increase or decrease in compliance represents a $36B change in revenues collected.
Practitioners should prepare for these events by positioning themselves to deal with the changes. First, practitioners should expect to pay higher wages to get qualified staff. Second, practitioners must recognize they cannot serve everyone.
To this end less profitable work should be refused to avoid the risk of delivering sub-standard services. A careful review of one's fee schedule is step one in sorting out less profitable casework.
This is the first time in decades that the IRS Commissioner is not a Washington insider or bureaucrat. Commissioner Rettig's career prior to his appointment was as a tax attorney practicing in the private sector. He specialized in tax problem resolution; he was one of us.
Self-described as an "enforcement guy" Commissioner Rettig stated that he is, "Passionate about making sure we enforce tax laws. A robust enforcement effort assures compliant taxpayers that those who fail to comply risk the consequences of such non-compliance."
The Commissioner said he does not believe in shifting enforcement funding to operations. The IRS ROI is $5-$7 for each $1 invested in enforcement – without counting the deterrent effect on the 17% non-compliance rate.
The Commissioner's critical needs include the restoration of streamlined critical pay authority to allow IRS to hire effectively and enforcement of federal contractor levies with the requirement that all agencies participate. He has requested a list of the agencies who are currently not participating.
TFA was enacted July 1, 2019, and it calls for improved customer service, identity protection, cybersecurity, modernization and more. The IRS is required to submit a reorganization plan by September 2020 to meet certain parameters of the Act.
Tax problem resolution practitioners should note that TFA provides a new way for low-income taxpayers to waive the application fee for an Offer-in-Compromise (OIC).
Briefly, a taxpayer qualifies to waive the fee if their income is at or below 250% of the federal poverty level. Previously the waiver was based on a taxpayer's monthly gross income. The new method uses adjusted gross income (AGI) from the taxpayer's most recent tax return. A taxpayer who does not qualify under the new AGI method may request a waiver using their current household's gross monthly income, as entered on Form 433-A (OIC), for the next 12 months.
The Act requires the IRS to develop a thorough strategy for customer service. The IRS needs to submit the plan to Congress. The plan, which will contain updated guidance and training materials, must also be available to the public. The strategy will include best practices of customer service provided in the private sector, including, online services, telephone call back, and training of employees. The strategy must incorporate best practices of businesses to meet reasonable customer expectations.
Unprecedented in the last decade, Congress has authorized a funding increase for the IRS. Second only to the funding for modernizing its technology, IRS was granted funding to expand enforced collection.
This will include hiring Revenue Officers and other collection personnel – good news for tax problem resolution practitioners and for taxpayers shouldering the burden for non-payers.
Further, recent (2018) statistics show levies increasing (8%) for the first time in almost a decade. At the same time, we have heard from the top levels of the agency that we can expect 2020 to bring significant growth in liens and levies being issued. These are two of the most effective motivators to drive troubled taxpayers to seek representation services from tax problem resolution practitioners.
Tax Resolution Marketing in 2020
Over 22,000,000 Americans have already been identified by the IRS as either owing back taxes, not having filed their income tax returns, or both. The fact of the matter is we believe there is a much bigger demand of troubled taxpayers than there is supply of qualified tax resolution experts.
"I don't think there has been a better time in the past eight years to get into the tax resolution business than right now" says Michael Rozbruch of Michael Rozbruch's Tax & Business Solutions Academy. In order to attract this fast-growing client base, your tax resolution marketing toolkit for 2020 should include both "offline" and "online" strategies.
Top Offline Tax Resolution Marketing Strategies
Rozbruch believes Federal Tax Lien Letters will continue to be highly effective in 2020. FTLs are public record and often you can obtain these names from your local county recorder's office or you can purchase these from a reputable list broker. He also suggests creating a direct mail (and online) campaign to taxpayers with cryptocurrency transactions since the IRS is focusing a lot of compliance and enforcement resources here.
Rozbruch also recommends referral marketing campaigns to professionals that come in contact with tax resolution clients, such as CPAs, EAs, bankruptcy attorneys and others. You can obtain a list of CPAs, EAs and unenrolled preparers in your area via the PTIN list on the IRS's website.
Make 2020 the year you overcome your fear of speaking and get in front of real estate agents, attorneys, BNI groups, and other potential referral partners. Speaking is one of the best ways to quickly prove you're an expert in tax resolution.
Michael also continues to be big on Radio advertising and believes it will continue to be an excellent source to attract tax resolution clients who are searching for an immediate solution to their IRS problem in real time. Radio advertising can be very lucrative especially if you have systems in place for qualifying and closing prospects over the phone and charging appropriate value priced fees, and a system on how to collect those fees, before the case is resolved.
Top Online Tax Resolution Marketing Strategies
If you want to build and successfully grow a tax resolution business having a presence online isn't optional. Rozbruch says, "Your online marketing arsenal should include increasing your online presence with lead capture websites and/or landing pages, pushing content out to your blog (this helps you rank high in organic search). Review sites, such as Yelp will also be a great way to increase your organic search results. Make sure you get your clients to give you glowing reviews on these sites.
Additionally, paid search or "pay per click" campaigns, on Google Ads (formerly Adwords) platform and Facebook can also prove quite profitable if you have the right messaging in place, systems to capture contact information and budget parameters set up in advance."
Michael Rozbruch's 2020 Prediction
I predict that 2020 will be a very good year for practitioners to either formally start offering tax resolution services as a separate practice area or to expand and grow this part of your practice if you're already in the business.
To illustrate the processing power the IRS needs, during the 2020 Budget Hearings, Commissioner Rettig said the IRS processed 536 tax returns per second in the 2019 filing season.
Over the next 6 years practitioners will find the antiquated IRS computer systems being upgraded to: improve data security, support automated enforced collection, identify best allocation of IRS resources, and enhance processing of tax returns.
Cybercrimes, electronic system attacks and cryptocurrency issues will be addressed aggressively.
They will employ data mining techniques to better identify areas of noncompliance. Opportunity Zone credits for federally illegal businesses (cannabis) may remain an unresolved issue.
2020 is going to be an interesting year for IRS Online Services says Roger Nemeth founder of Tax Help Software.
Roger is on a focus group with the IRS in reference to the e-Signatures on 8821/2848, the online system to submit these forms, and the validation piece to verify the signor's identity.
He says the IRS was supposed to publish guidance about e-Signature standards for signing 2848/8821 forms, but the six-month deadline was January 1st, 2020 and all we've seen from the IRS is publication of IRS IRM 10.10.1 IRS Electronic Signature (e-Signature) Program which doesn't even mention the 2848/8821.
The IRS had a working online system for submitting 2848s instantly online but in 2012 they closed the feature citing "low usage". (This claim has been widely disputed by the tax industry.)
"My best guess, based on my communications with the IRS and others, is that we won't see a working online 2848/8821 submission process until some time in 2021" says Roger.
The industry may get approval to use e-Signatures on the 2848/8821 in 2020 but they would still need to be faxed to the CAF unit.
Current processing times for 2848/8821 is approximately three weeks. The IRS IRM (3.30.123.5.6 (4) (01-01-2014) Centralized Authorization File (CAF)) states "All Power of Attorney (POA) forms are worked on a First In First Out (FIFO) basis, regardless of the method used to submit authorization. All receipts will be processed within 5 business days."
Roger says, "The primary focus of those of us who are in communication with the IRS is to address the short-term problem of the excessive CAF processing times followed closely by the procedures and guidance for e-Signatures on the 8821/2848 forms. The main goal has always been an online, instant 2848/8821 submission process so the tax professional community can better serve our clients and improve voluntary compliance with the IRS."
2020 should be a fantastic year for the tax resolution industry, but I believe we desperately need more qualified local representatives to handle the caseload. With the increase in collection activity there has never been a better time to begin your tax resolution journey if you haven't already.
This is in fact a specialized niche within accounting and tax and it requires specialized education, and that is exactly why we founded the American Society of Tax Problem Solvers over 17 years ago. Over the years we've trained thousands of professionals, and if you're ready to get serious about tax resolution we can help you too. A great place to start is our Tax Resolution Boot Camp or if you can't travel our Online Tax Resolution Training Program would be a great option.
Ready to make the jump and get started in Tax Resolution? The best place to start is our Tax Resolution Boot Camp! Click here to learn more about the class that over 3,000 professionals used to jump start their careers.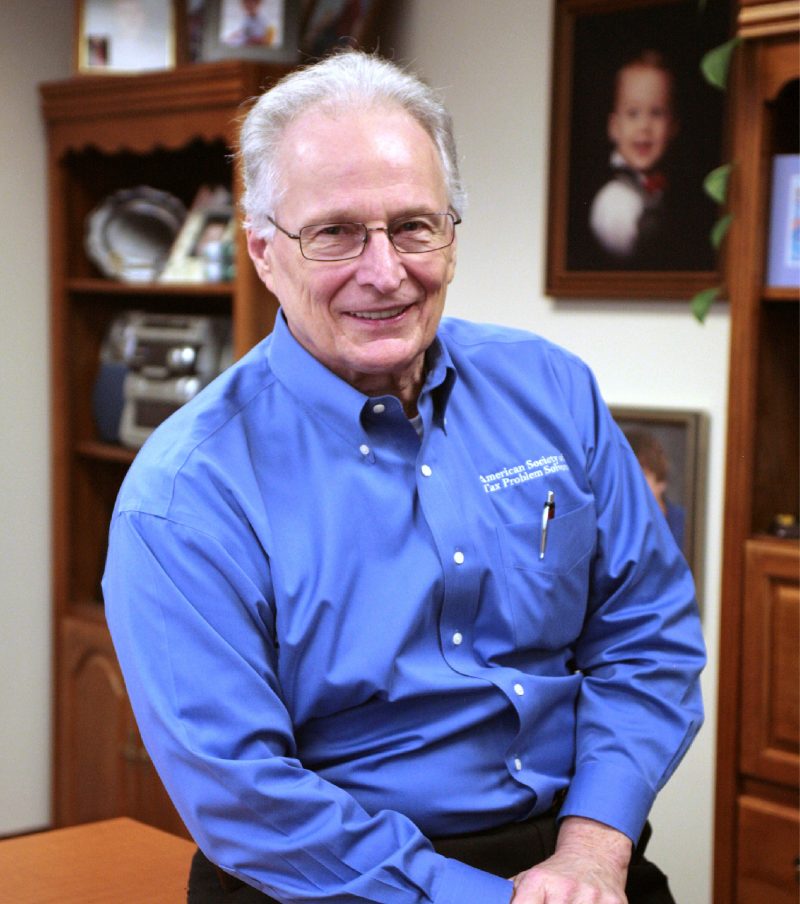 Larry Lawler, CPA, EA, CTRS, NTPI Fellow
Larry is the National Director of the American Society of Tax Problem Solvers (ASTPS). He has represented literally thousands of taxpayers before the Internal Revenue Service and is a frequent public speaker, a writer on professional topics, and a regular trainer of tax professionals nationwide. He has been a New York Certified Public Accountant since 1973. He is also a fellow of the National Tax Practice Institute. Larry is the managing partner of Lawler & Witkowski, CPAs, PC, the firm he established in 1973.
*Secretary Mnuchin re: 2020 IRS Budget Request