Become an Expert in Case Management!
Engagement Management© is not a course in how to do Offers in Compromise, Installment Agreements, or Statutes of Limitations analysis. Those are technical topics that are thoroughly covered in other ASTPS courses. This is an entirely new course intended to put you on the right track to represent taxpayers before the IRS like a true professional.
Today you have the IRS, credit agencies, insurance companies, and tax prep firms offering free tax return filing. As a professional tax return preparer, you know that the product delivered by these services is often substandard compared to employing professional services. That said, it is nonetheless apparent that tax preparation is being turned into a commodity.
Therefore, many professionals are turning to taxpayer representation, which is much harder to commoditize because of the unique nature of each case. If you're going to do representation, you want to be sure you're doing it in the most professional and efficient manner. After completion of the Engagement Management© course you will know and understand tax problem resolution best practices.
We're going to cover a lot during Engagement Management© including:
Conducting Initial Client Meeting

Engagement Letters

Extent of Representation

Work Programs

Dealing with IRS Personnel

Fee/Billing/Collection Topics

Risk Management

Pre-engagement Conferences

Firing Bad Clients – When & How

Projected Costs of Proposed Resolution
Client Assessment

Case Acceptance Considerations

Criminal Cases

Keys to Successful Engagements

IRS Misconduct

Time-critical Cases

Practice Standards

Closing Representation Cases

Common Rep Problems

Managing, Presenting, and Copying Information for the IRS
Sample letters, checklists, and work programs
Upon completion of the course ASTPS will provide all attendees with downloadable sample letters, checklists, and work programs. The materials will be provided in a fully editable format (MS Word) to allow customization for your practice.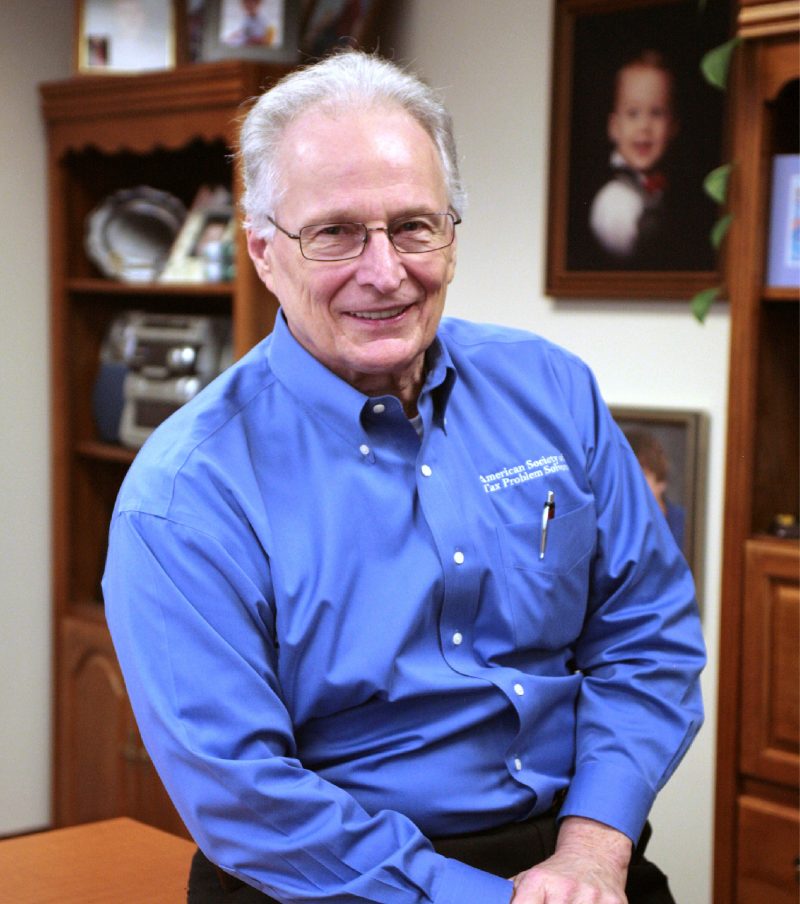 Larry Lawler, CPA, EA ,CTRS
In this course you will gain insights from Larry's 47 years in practice and his own study of best practices. Larry is the National Director of the American Society of Tax Problem Solvers (ASTPS). Larry has represented literally thousands of taxpayers before the Internal Revenue Service and is a frequent public speaker, a writer on professional topics, and a regular trainer of tax professionals nationwide. He is a dynamic and knowledgeable speaker who offers a mix of information, personality and humor in his presentations and interviews. He has become nationally recognized for his skills in solving tax problems, his marketing expertise, and exceptional practice management abilities. He has been a New York Certified Public Accountant since 1973. He is also a fellow of the National Tax Practice Institute. Larry is the managing partner of Lawler & Witkowski, CPAs, PC, the firm he established in 1973.
30 DAY NO-WEASEL, IRON-CLAD, SAFE AS A BANK, 100% MONEY-BACK GUARANTEE!
What your colleagues had to say:
Once again, Larry Lawler and ASTPS have outdone themselves in being vanguards in our industry. Program content is a testament to their commitment to education and training of tax problem solvers that have the best training and highest ethical standards. Kudos! – Ron F.
I've been to a few ASTPS course now and Larry explains everything succinctly. To keep it from being too dull, he shares stories and suggestions. For the Engagement Management course, I feel more prepared to tackle a tax resolution case and I learned a few things to add the my onboarding process in general for tax compliance. Thank you! – Dacia G.
This course taught me about how to manage a case, including how to do engagement letters, how to communicate with the client and IRS and how to meet circular 230 requirements. I feel more confident in working on these type of cases. – Erik D.
Watch this program as many times as you'd like, and this is an in depth program and some modules will need to be watched multiple times.
You will get access to the recording for 12 full months to go back through it again! If we run this program live again during that time period you will also get an invitation to it live for free!
30 Day Money Back Guarantee
No questions asked. If the course isn't for you let us know within 30 days and we'll refund your investment.
REGISTER NOW FOR JUST $497!
Instant online access
Watch and Rewatch as many times as you'd like!
12 month course access
30 Day 100% Money Back Guarantee
REGISTER NOW FOR JUST $497